5.5.2020
SOS Chalantika: Fire and COVID-19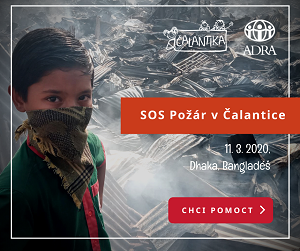 We need to collect 250 000 CZK to help the 100 children and their families in the Chalantika center. They lack food, clothes and hygiene products the most.
Help children and their families in Chalantika hit by slum fire and COVID-19. This March, 53 children lost their homes due to the devastating fire in the Chalantika slum. The families have lost almost everything. Now, Bangladesh is under the strict lockdown, people lost their jobs and they are surviving without any means and with lack of government support.

Look at the video and pictures of the families hit by fire and coronavirus.